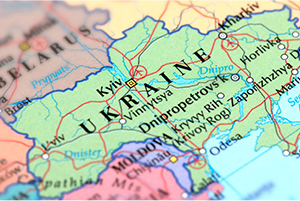 As Russian troops continue their invasion of Ukraine, believers and Bible translation work are at risk. But you can help by responding today: Give to this 911 Emergency.
As Russian missiles and troops stormed across the borders of Ukraine, millions began to flee, trying to avoid the destruction and violence—including national Bible translators and their loved ones.
You can stand with national Bible translators in this region by offering your passionate prayers for their safety and escape from the tides of war.
At the same time, you can support them through our Emergency 911 Fund. Your support, as the Lord leads, will help believers stand strong, not just in this crisis, but to stand for what's to come.
Please make a special gift to our Emergency 911 Fund to rush assistance to these brothers and sisters. They have been so faithful in their work as Bible translators, and you can help provide the critical resources in their hour of deepest need. Please give as you feel led—and pray—as God leads your heart right now!