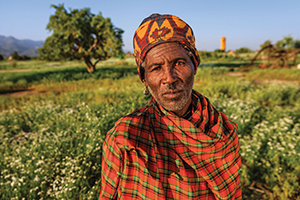 In the midst of fierce fighting, military takeovers, and intense persecution, the number of new believers in East Africa is growing!
One of our Bible translation partners there says this only means "the need for God's Word is greater!"
But the tragedy is that in many regions of East Africa, there are Christians who have never seen God's Word in their own heart language. How can they grow in their faith, follow God's commands, or embrace his promises without a Bible they can read, understand, and use to bring others to faith in Christ?
Right now, our brothers and sisters in dozens of language groups are asking for tools and training so they can translate the Scriptures and share God's Word with their people. To say "yes" to two of the most immediately needed translation projects will cost $39,000.
Translation work is risky, but our translation partners are ready to work underground and risk all to bring God's Word to life in a language where it has never existed before—because they know it is the only hope for their people.
Thank you for giving, as generously as you can, to equip national Bible translators with the technology and training they need to translate and share God's Word with their people!