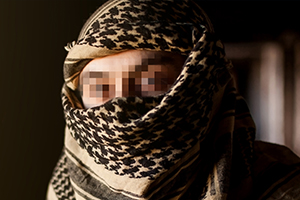 Christians across the Middle East and Africa are suffering persecution, simply for being followers of Jesus! Yet their greatest hope is to have God's Word in a language they can read and understand, teach and preach from, and use to bring others to faith.
Their homelands are dangerous and hostile to Christians, making Bible translation very dangerous within their countries. But God has heard their prayers . . .
A brave and faithful pastor has established a Safe Haven in a secluded area. It's a modest building where Christians from countries across the region can stay and work in secret on Bible translation projects for weeks at a time.
To sustain this Safe Haven and the Christians working there, we're asking God to move in many hearts to provide $75,000 . . .
Please give generously to provide secure shelter, food and water, bunks, utilities—plus the computers with software, a satellite connection to enable translators to work free from surveillance by hostile authorities, a way to preserve Bible translation work in the cloud, and training in Bible translation.
Thank you for your prayers and gift of support to provide a Safe Haven, plus all the basic necessities for life and work, to our Christian brothers and sisters who ask only for the chance to translate God's Word into the language of their hearts!