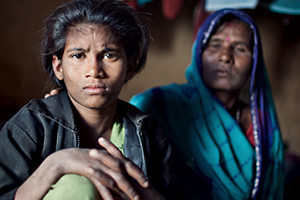 Your help is needed to raise $35,000 toward refilling the Emergency Fund that will meet serious needs for persecuted national Bible translators and their loved ones, including food, shelter, medicine, and more.
This critical fund also replaces stolen and confiscated Bible translation equipment so Bible translators can get back to work bringing the Scriptures to life in languages where it has never existed before.
Thank you for giving generously to reach believers who have risked all and lost much in trying to advance the Gospel among their people. You'll help ensure they have their basic necessities and the translation tools they need to move ahead with the work they have committed their very lives to:
Sharing God's Word with people who have never seen a Bible in the language of their hearts . . . people who have been waiting all their lives to experience the Scriptures in their own heart language.
Thank you for giving generously to share help and hope with Bible translators who are at work in some of the most dangerous places on Earth!