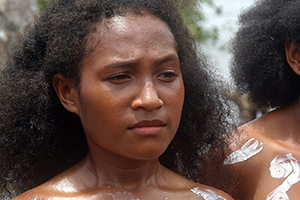 This country in Southeast Asia, which for security reasons we cannot name, has more than 700 indigenous local languages. Sadly, millions of people still wait for a Bible they can read in the language they grew up with, the language of their hearts.
This country is also home to more Muslims than any other nation on earth. This is a place in dire need of the truth, and committed believers are ready and praying for the chance to launch translation projects that can penetrate the darkness and reach the unreached with the light of God's love.
Your prayers and support are needed to equip Christians in Southeast Asia with TNT—Technology for National Translators: a highly specialized computer, Bible translation software, access to translation resources, an immediate storage system, and access to the internet to upload and protect translated text from being confiscated or destroyed by enemies of the gospel—and the training to put it all to use.
As you read these words, there are 10 translators hoping and praying in the western portion of this country—total cost: $15,000.
In the central region, 25 translators are asking for the opportunity—total cost: $37,500.
In the eastern region, another 25 translators are waiting—total cost: $37,500.
These language groups are ready to start work, despite ongoing challenges that include everything from the pandemic to persecution, making our prayerful goal $90,000.
Through your gift, you will give our brothers and sisters in Southeast Asia the tools, technology, and training they need to share God's Word with believers and the unreached who may never learn of God's love any other way!
Please give generously to launch translation work in one of the darkest, most difficult, most dangerous mission fields in the world. Thank you for sharing God's Word with the people of Southeast Asia!