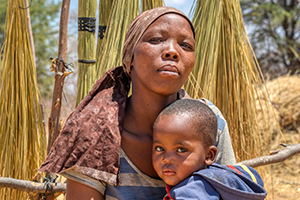 Our brothers and sisters in Africa are suffering. Natural disasters and extreme persecution are taking lives and pushing people into despair.
Your gift is needed to provide the comfort and strength that can only come from God's Word.
In some areas of Africa, national Bible translators have actually finished translating the Scriptures into the heart language of their people. In other areas, translation teams are close to finishing . . .
But they all need printed copies of Scripture to read, study, memorize, and share . . . especially now, amid so much disaster and violence. In fact, the need for God's Word is more pressing than ever!
Our immediate online goal is to provide 14,000 copies of the New Testament at a cost of $35,000. Bottom line, it will only take $2.50 to print each one! So, please give generously to provide as many New Testaments as you can for people who may never have seen the Scriptures in the language of their heart.
Thank you for praying and giving to provide the New Testaments our hurting brothers and sisters are praying for!