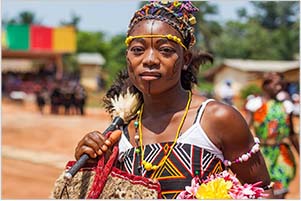 People who have been virtually forgotten by the world—the poor and outcast, living on the edges of society—are asking us for help. Not for money, food, or clothing . . . but for God's Word.
We've received requests from impoverished people groups—in east Africa, in a former Communist country, and in other regions—who have no Bible in their heart language. They need help with translation. Others have Bibles, but they can't read. They need another way to study and embrace God's Word.
Local churches want to step in and help with translation workshops—and they need us to provide the training and the tools. Only a lack of funds stands in the way of answering the prayers of those in need . . .
But God has heard their prayers. Thanks to caring Christian friends, a $32,500 Matching Challenge will double every dollar you give, up to $32,500!
Please make a gift that will go twice as far to raise the $150,000 needed to respond to all the requests—providing the translation tools, the Bibles, and the teaching workshops.
The loneliness they've lived with, the isolation, is almost unfathomable . . . especially when you realize they have endured such pain without the comfort and guidance of Scripture!
Thank you for opening your heart with a gift that will be doubled by the Matching Challenge, multiplying your impact in the lives of people who are asking for the chance to translate the Bible into the language of their heart!