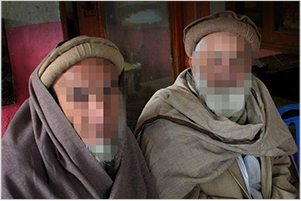 PLEASE NOTE: The country cannot be named or more lives could be at risk.
Militant Muslims began swarming, hunting for Christians. Thanks to past generous support from friends of Bible translation, Wycliffe Associates helped more than 500 brothers and sisters flee to safety . . . to secret locations in various countries.
National Bible translators have literally risked their lives to share God's Word with their people in the languages of their hearts. Now, they've just barely escaped with their lives, leaving their homes with nothing.
Their immediate physical needs are serious—food, shelter, clothing, medical supplies, basic essentials of life. Please make a gift now to raise the $90,000 needed to help them survive.  
Thank you for giving a generous gift of Christlike compassion to help keep national Bible translators alive!