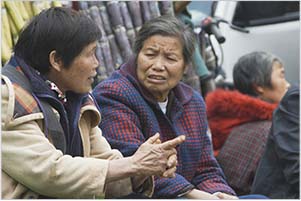 Persecution is a constant threat for followers of Christ in many parts of the world. And for those who cling to their faith, but still have yet to receive God's Word in a language they can understand, the suffering is acute.
Right now, believers from two language groups are enduring unspeakable oppression and misery. They ask only for the one thing they know can change everything—the tools, technology, and training to translate God's Word into the language of their hearts.
Their deepest longing is to be able to read and study, pray and worship, memorize and—maybe most important of all—share the Word of God with their people . . . even if it has to be done quietly, discreetly, or in total secrecy.
With your gift today, you can give them the tools: computers, software, internet or satellite access to translation resources, a safe place to work, and the training to make it all happen.
It costs just $19,500 to launch Bible translation work in each language so we'll need to raise a total of $39,000. Please give generously to put God's Word in the hands of Christians who have never had a Bible in their language.
The Christians of these two language groups are waiting, watching, praying. Thank you for being the answer to their prayers!