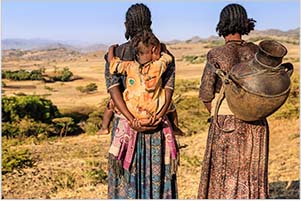 Christians in Nigeria are running for their lives, trying to escape the terror unleashed by Muslim gunmen against Christians. Kidnappings, killings, and destruction have left villages burned and destroyed—and local believers have been murdered, including a pastor.
We responded right away to help provide immediately needed resources, but we need your help today to provide an additional $30,000 through our Emergency 911 Fund . . . giving food, safe shelter, and care to the families affected by these horrific tragedies and our brothers and sisters living on the run.
Your love and compassion can stand in the gap for brothers and sisters in extreme need in Nigeria. Please give generously to provide emergency resources for believers under attack.