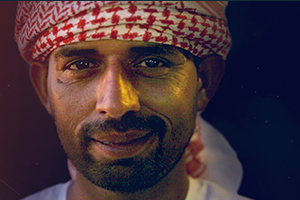 Right now, 100 language groups are planning for the completion of their Bible translation projects. But without your help, these translations will sit untouched—unable to be put in the hands of men and women longing for God's Word simply because there is no way to get the words on paper!
Fueled by a passion for God's Word and a burning desire to share it with their people, national Bible translators around the world have given their lives to make Scripture available in their heart language. Even as COVID-19 threatened their work, they pressed forward to translate God's Word. They have waited a lifetime for this moment, prayed for generations that this day would come . . . but the last step in the process is still missing.
These 100 language groups need a way to print Scripture safely. But you and I can provide the solution they need. 
Mobile Print On Demand (POD) units are portable printing systems that are reliable enough to produce translated Scripture—yet so small and quiet that even in areas of intense Christian persecution, they can be operated in a closet or back room, hidden from hostile authorities.
Each mobile POD system costs $2,000, and to provide each of these 100 language groups with a printing system will require $200,000. Your generous gift today will help print God's Word . . . and ultimately have an eternal impact on millions of hearts and lives.
When you give today, Christians will finally hold the Bible in their hands—they'll finally be able to share the Scriptures—and I believe we will see whole regions transformed.
Thank you for giving as the Lord leads. You are helping free those held hostage by the enemy for centuries . . . by the power of God's Word!