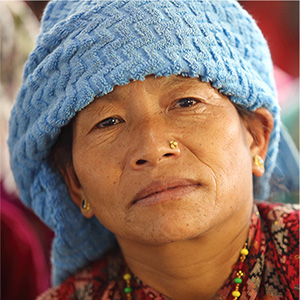 YOU CAN GIVE THEM THE GOSPEL
Right now, hundreds of language groups are waiting for tools to translate the Bible into their heart language. They are ready to go, but they need the proper resources.
Right now, we are on the brink of seeing millions of men and women have access to God's Word for the first time in history! A true awakening in the hard-to-reach corners of the world.
Right now, YOU have the beautiful opportunity to bring generations of waiting to an end for brothers and sisters desperately longing for God's Word!
Through the innovative MAST (Mobilized Assistance Supporting Translation) strategy and computer tablets loaded with translation and language resources, national Bible translators can translate God's Word into the language of their hearts.
But equipping all of these Bible translation workshops with this innovative technology will take thousands of tablets. At $300 each, we need a total of $828,000.
Here's the breakthrough: God has blessed us with generous friends who have taken an extraordinary step—pooled their resources—and created a $70,000 Challenge Fund.
Your generosity today, combined with this Challenge Fund, will accelerate Bible translation . . . providing much-needed tablets in 2020.
The gift of a computer tablet to a national Bible translator will help change an entire community! These tablets are revolutionary for translation work. They are small, quiet, and mobile—allowing translators to work under the radar in dangerous locations—plus they store each day's translation work digitally for safekeeping!
Each computer tablet you provide will empower a national Bible translator to get started right away. And because of the Challenge Fund, your best gift will go even further!
ALL THEY WANT IS GOD'S WORD FOR THEIR PEOPLE. You and I can help give them this life-transforming gift.
As of the Lord leads, please give as generously as you can, right now, and bring their waiting to an end. Help give them tablets to translate God's Word in their heart language.
Thank you. God bless you.