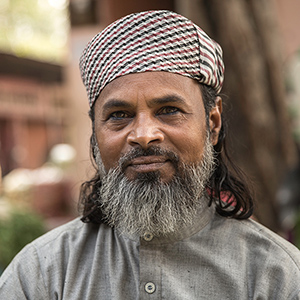 WHEN CAN'T BECOMES CAN
Our loving heavenly Father has given us an opportunity to share the Scriptures with 600 language groups . . . millions of people who have never read John 3:16 in their own heart language. Never laid eyes on the story of Christ's birth in their own heart language. Never had the "luxury" most take for granted every day: sitting down to read and study the Bible in the language we grew up with. They've believed they can't have this "luxury"—until now.
National leaders dedicated to Bible translation are ready. They have the passion. They have the courage. These locals can take God's word "Beyond Borders" to reach even the darkest and most difficult closed countries. All they need is the tools, technology, and training to go back to their homes and get started.
And because of faithful leaders, your gift will be dramatically multiplied.
They will train others, in multiple language groups, to translate the Scriptures. Networks of secret churches will be activated—energized—to translate God's Word for their own people. And hundreds of language groups will have God's Word in their heart languages.
The total cost to provide these 600 language groups with the tools: computer tablets with Bible translation software, a link to translation resources, training, travel costs, and basic expenses—is $250,000.
Please give generously to provide training and translation tools for language groups asking for God's Word.