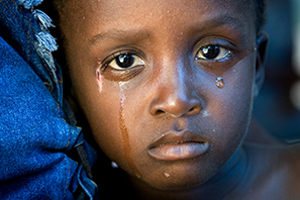 Requests for emergency food and relief from our language partners and translation teams are flooding in from all over the world. Because of the COVID-19 pandemic, whole regions are suffering incredible food shortages.
Our hearts broke to read the report from a translator in Africa: "The situation is so bad that it leaves no room for exaggeration." From India: "Translators are starving."
COVID-19 has left millions of people jobless, unable to provide food for their families or to pay the skyrocketing prices for simple staples like rice.
This is both a threat to the immediate survival of national translators and their work on Bible translation projects! They urgently want to continue their work, but the harsh reality is, they'll grow weaker and sicker if they don't get food soon. 
We can help them through our Emergency 911 Fund. Our partners on the ground can access food and deliver it—if they have the funds. To provide emergency relief for our brothers and sisters, we will need $400,000. Please help rush food for hundreds of national translators and their local churches.
Together, we can answer their pleas for help with a resounding "YES!"
Thank you for giving so generously.